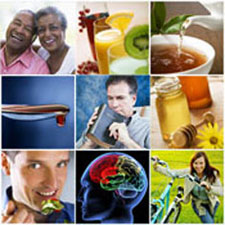 About Our Health & Wellness Ministry
We live in a time of unprecedented awareness about our physical and psychological health.

In our local church we believe that health and wellness are part of the divine plan for God's people as they live out their lives on the earth engaging in ministry and awaiting his coming.

In this light, our Health & Wellness Ministry exists to empower God's people toward healthy lifestyle and living.

Our Vision
Our vision is to bring awareness and empowerment to God's people in the areas of health and wellness.
Our Mission
With our team of qualified individuals, we strive to provide awareness and empowerment concerning effective health practices. Information is shared through teaching, seminars, workshops, and pamplet handouts covering various aspects of choosing proper health practice, lifestyle, and fitness.
Our Health & Wellness Ministry is not limited to the physical but encompasses mind, body and spirit.
In other words,
Our mission is to provide instruction in areas such as emotional, physical, psychological and spiritual health.