Christian Education Ministry
Vision Statement
Our vision is to become a ministry that empowers all age groups in the knowledge of Christ and the understanding of God's will for our lives and to encourage growth in the Church through service and outreach.

Mission Statement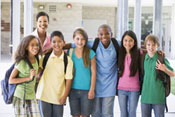 The mission of this ministry is to empower children, youth, and young adults through Christian Education so that they may develop mature and godly characters and view the world through the eyes of their creator, God. 
Through the use of the Bible, we hope to provide young people with the necessary tools by which their decisions in life might be guided.
Giving them the knowledge that Christ has given them all good gifts appropriate for their life, well being and happiness.
General Statement of Purpose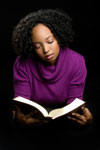 We believe God is our Creator and the author of the Holy Bible which speaks to all areas of human life and development including, spiritual, intellectual, emotional, social and physical.  This means that having an accurate view of ourselves, our relations, and our purpose for being can only come through a correct understanding of the Bible. 
We believe that this establishes the need have an effective Christian Education Ministry through which we can engage the minds of our young people in various areas of learning, and particularly, Christ-centered learning. 
Our effectiveness will then be a measure of the kind of men and women our ministry graduates into society.
In this we will fulfill the Great Commission of our Lord: "teach all nations, baptizing them in the name of the Father and of the Son, and of the Holy Spirit".